Attention Authors, Speakers, Marketers, and Entrepreneurs…
"Who Else Is Ready To Build A Lucrative Online Business By Creating Niche Membership Sites For Credibility, Visibility, And Massive Profitability?"
[And This Is Just The Beginning…I'll Teach You How To Set Up Multiple Membership Sites For Massive Income"]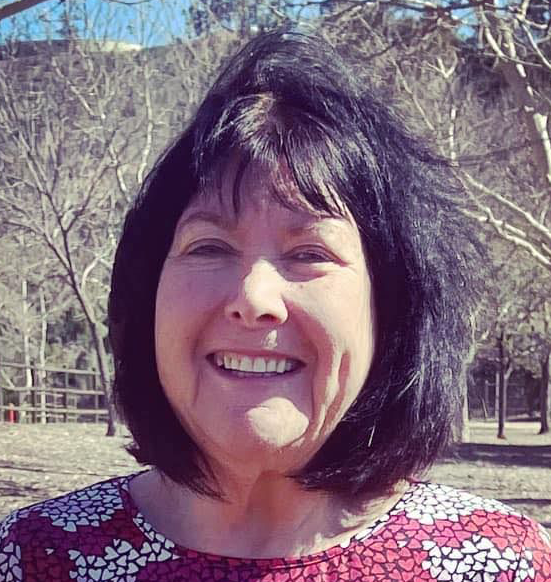 I'm Connie Ragen Green and I have been working exclusively online since 2006. When I first encountered the world of online marketing back in the early fall of 2005, I was enthralled with the idea of "making money while I slept". I soon discovered that this was hard work and set about to learn as much as I could during my every waking hour. And one part of being an online entrepreneur was glaringly obvious to me immediately…I was going to have to learn how to quickly and easily find a way to build a loyal following and community in order to build a profitable online business and gain both credibility and visibility.
Now I am able to earn income not only while I sleep, but also while I travel, play, spend time with family and friends, and more. A few years ago I even earned online income while I was knocked out under a general anesthesia during a minor surgical procedure! This is all thanks to the multiple membership sites I have created, set up, and nurtured since coming online as an online entrepreneur. You can do the same thing, and I'll show you how to do it in a logical, step by step manner.
Yes, I want to teach you how to do the same thing, quickly and easily…
Introducing: Really Simple Membership Sites…



A Mutiple Module Live Workshop Training
to Teach You How to Set Up and Sell Multiple Membership Sites For 2020 And Beyond
Really Simple Membership Sites Will Teach You:
How to Get Started, Set Up, and Run Membership Sites To Earn Excellent Income Online or to Supplement Your Existing Income as You Build Your Business as an Entrepreneur!

For Those New to Membership Sites…
In This Seven Module Live Online Workshop Course I will take you step by step through the process of choosing a popular and  profitable niche , selecting the right domain name, setting up your first membership site in a simple and easy to manage way, and attracting the right people to join your membership site.. You'll learn quickly:
How to set up a free membership site to test out what you're learning
What to do to enjoy the "earn while you learn" profit system right away

Why giving away free content is an excellent strategy for a new membership site

Which of the 10 membership site models is best for you in the beginning

Connecting with potential new members without having to get out of your office chair!

The Membership Site Model Is NOT A Get Rich Quick Scheme; It's A Solid And Proven Business Strategy

In fact, a new membership site may well take several months to be truly effective and profitable. That's why most people give up and believe this model is not a good one. But you have the advantage of having me as your guide and trainer for this and I never, ever give up when I know something is a worthwhile money maker.
Online marketing is a business, and just like any other business it takes some work to get started. If it were as easy as those people would like for us to believe, would they be sharing their secrets with the world? Of course not.
What you need is the whole story from someone who's been there. That person is me. I went from earning no money at all online in 2006 to now earning a mid to high five figures each month – and much of this is from the many membership sites I have set up and running in the background.
I'll be teaching you a method that takes about an hour a day, four or five days a week to set up and get going. Of course, you may accelerate your progress by spending a little more time, but it certainly isn't necessary if you can be somewhat patient with yourself.

With My Training You Will Easily
Learn How To Set Up And Grow Your Online
Business With Profitable Membership Sites
During the Seven Modules of this Really Simple Affiliate Marketing Workshop I'll Share Everything You Need to Know on This Topic and How to Get Up and Running Within the First Seven to Ten Days of Starting This Course…

This isn't a course on the theory of membership sites and online marketing. Theory has its place, but this course – the Really Simple Membership Sites Workshop – is about the practical side of setting up profitable membership sites from wherever you happen to be in the world with an internet connection. Over the past fourteen years my business has carried on profitably from the beaches of southern California, internet cafes across Europe, my family's summer cottage in northern Finland, remote areas of Asia, as well as from my home offices in both Santa Barbara and Santa Clarita, California. This is all thanks to the exact methods and strategies I have time tested since 2006. I'll teach you exactly how to do the same thing, in a way that suits your lifestyle and goals.
Do you belong to Costco or Sam's Club, or have a membership at a gym or with Netflix? Those are all membership sites, whether they are physical locations or all handled online. You can do this successfully with any niche or topic.
I have more years of formal education than I care to admit. In fact, I was something of a professional student well into my forties. Looking back I now understand that much of what I learned was theory, when what I truly needed was information on what was working at that time. Whether I was in graduate school working on an MBA, a law degree, or a Master's in Technology and Instructional Design, the professors dwelled on what "could" be effective more than on what was proven to work well in practice. My promise to you is that I will only cover and teach you what is still working effectively in 2019.
My Motto Is To "Keep It Simple"
Just as I do with my Online Marketing Incubator and Platinum Mastermind clients, my goal with this live workshop training is to keep it all simple. By this I mean that you will only be exposed to what you need and what is working for me and for other successful online marketers in the area of membership sites. My promise to you is to not waste any of your valuable and precious time with training that is not absolutely crucial to your success.
Instead of teaching you WHAT  to do to grow your membership sites, I'll be teaching you HOW  to do it with the exact, step-by-step techniques and strategies that will have you up and running faster than the speed of light and sound!
Truly An "Earn While You Learn" Business Model

When I earned my first $21.60 in the spring of 2006 you would have thought I had just hit the lottery. I jumped up and down and called my friends to share the news. They thought I was a little bit crazy for being so excited about making such a small amount of money, but I saw the bigger picture. I knew that if I could make one sale of an affiliate product to someone who had never even heard of me, there were lots more sales to be made in the future. It turned out I was right.
My next step was to start a membership site, and I did this without even using a website! This taught me the power of leveraging the internet to build a loyal following and to create something of value to people all over the world to help them in achieving their dreams and goals. This was also my first real experience with passive income.
Online entrepreneurship is a worthy goal, and one that can only be accomplished by doing it, not by continuing to learn more and more and not applying anything directly to what you are working to achieve. At the end of each of the Modules of the Really Simple Membership Sites Workshop you will have a Plan of Action to get your information and knowledge out to the world. No more hesitation, procrastination, or concern over how and what to do each day you are in front of your computer. And by applying what you learn you will then have different questions. This training builds upon what you already know, what I will be teaching and sharing with you, and what you find out for yourself as you take directed action each week.
Because I've been doing this full time for fourteen years now, I feel uniquely qualified to help you move forward in the right way. And your success as an online entrepreneur is my greatest reward!
Is It Too Late For You?

Regularly I am asked whether or not the window of opportunity has already closed for new entrepreneurs when it comes to building a profitable online business with membership sites. This is my take on that…
The Reality…
Providing Valuable Information and Content to People Who Are Interested in Your Niche Topic Will Grow Your Online Business Quickly.
Membership sites make this possible
, no matter how much experience you have as an entrepreneur.
The Problem…You believe that selling your information in membership sites doesn't truly work, requires years of set up, and is only lucrative in the "internet marketing" or "make money online" niches. You feel like this could just be a big waste of your time, energy, and money with little or no payoff to show for it.
The Solution…My Really Simple Membership Sites Workshop will turn you into an effective and unstoppable thought leader in your niche (no matter which niche you choose). I'll teach you how to choose a membership model, set it up, grow, and build a profitable business in just a few hours per week. Focused work, clarity, and dedication will turn your dreams and goals into your reality.
From Idea To Prosperity

During the Really Simple Membership Sites Workshop you'll learn how to take one simple idea and expand upon it to create multiple membership sites in your chosen niches. It all begins with a simple WordPress site on your niche topic that is then expanded upon with:

Free Giveaways and Short Reports
Audio Recordings and Interviews on Your Topic
Affiliate Products and Courses You Recommend
Coaching/Mentoring Sessions (When You're Ready)
Individual and Small Group Trainings
This is how online marketing works as well. When you learn the basics and put about a third of what you know into place, the rest of your business will come together with a few clicks of your mouse. I may be slightly oversimplifying here, but my motto to "Keep It Simple" truly is the path to great success for you as an online entrepreneur. And failing forward more than half of the time is okay. I'm living proof that you can regularly fail more than half of the time and still earn seven figures as an entrepreneur.
You need a way to have total control over how much money you earn, and how much time it takes you to do that. I have continued to increase my income each month (with few exceptions) since coming online in 2006, and you can do the same exact thing, once you learn which steps to take right away.
Imagine having the time and financial freedom to live the life you choose. Membership sites are the best way to get started with this lifestyle, and you never know where it might lead you in the future.
If You've Always Wanted To Earn Income Online, This Is Your Opportunity To Succeed
Helping others is rewarding and satisfying, and I want you to have this experience as you build your business over the next thirty days. Imagine the feeling of being able to help people around the world with your information, guidance, and recommendations. They will be forever grateful to you as their trusted advisor. By making a name for yourself, becoming a trusted advisor in your niche (I'll help you to choose the perfect niche to get started with), recommending affiliate products and courses and then creating your own information products and courses you will change the direction of your life and financial future forever.
I worked as a classroom teacher for twenty years, and during that time I had absolutely no control over my income. One year the union had us go on strike for two weeks, and I had zero income during that time. If I hadn't been working part-time in real estate on the side, my house payment and other bills would have been late or not paid at all. Having your own online business is the best hedge against inflation and a weak economy.
Not everything being taught online today will work for you, just as much of it didn't work for me back in the early years when I was getting started. I'll help you to sort out what makes sense so that you can move forward confidently. This is the "each one, teach one" philosophy that I love about the online marketing world.
I've been online fourteen full years now, since first exploring this entrepreneurial model during the fall of 2005, so it just makes sense that I've had more opportunities based on this longevity. I became a "super affiliate" with just a few hundred names on my list, count most other successful online marketers as friends and have them on speed dial, and have access to some of the most brilliant minds now working online. If you're just getting started, have no list or a list of fewer than a hundred names, it makes sense that you will need different tactics and strategies to rise to the level you want and need as an entrepreneur. And that is exactly why I feel uniquely qualified to take you by the hand and move you closer to where you want to be within the next month.
---
Are You Ready to Get Started?
---
Each Session is a Workshop Unto Itself, Where the Goal Will Be for You to Set Up and Create A Membership Site as Part of Your Business, That Makes Sense for You.
You'll Experience Immediate Gratification During This Process.
The 7 Modules In Really Simple Membership Sites Include…
Module 1 – Getting Started with Your Membership Site (Already in Your Member's Area)

What are the seven primary membership site models?
How do I choose the right niche for my interest and expertise?
Why will people join my membership site over others?
How do I set the wheels in motion for my new membership site?
What about the competition in my niche?
When do I launch my new membership site?
How much content do I need before I begin?
Module 2 – Going Deeper With Membership Sites (Already in Your Member's Area)

How to choose the right domain name for your membership site
Selecting a membership platform that will work for you
Setting up the required pages of your membership site
Preparing your first content via a lesson, training, or download
Choosing and connecting a payment processor to your site
Welcoming your new members
Module 3 – Advanced Strategies for Membership Sites (Already in Your Member's Area)

How will I drive targeted traffic to my membership site?
When to offer an affiliate program to joint venture partners
Including social media in your membership site
Eliminating or reducing attrition
Adding new members regularly
Module 4 – Taking Your Membership Site to the Next Level  (Already in Your Member's Area)
How to expand and extend your reach to new members
Why your membership site can be a stepping stone to greater things
Using WordPress as a CMS (Content Management System) for your membership site
When to add new levels to your membership site
Why this business model will change your life forever
Module 5 – Massive Profits With Membership Sites (Already in Your Member's Area)
How a free membership site can set you up for huge profits
Why a free membership level will be so valuable to your prospects
When to go from free to paid with your membership site
When to add new levels to your membership site
Why this business model will change your life forever
Then You and I Will Have a Mentoring Call to Make Sure You Are All Set!



Module 6 – BONUS Module (Already in Your member's Area)

Next Steps with Membership Sites
Module 7 – BONUS Module (Already in Your Member's Area)

Advanced Strategies and Opportunities
I look Forward to Working Closely with You as You Set Up and Create a Membership Site to Grow and Build Your Business!
---
BONUSES
A 30 Minute "Laser Focused" One-On-One Call With Me To Discuss Your Business Goals
An Opportunity To Have Me Promote Your Membership Site to My Community
Recommendations For Technical Assistance And Other Outsourcers From My Personal Rolodex
---
Please Join Me for Really Simple Membership Sites
Now at Introductory Pricing!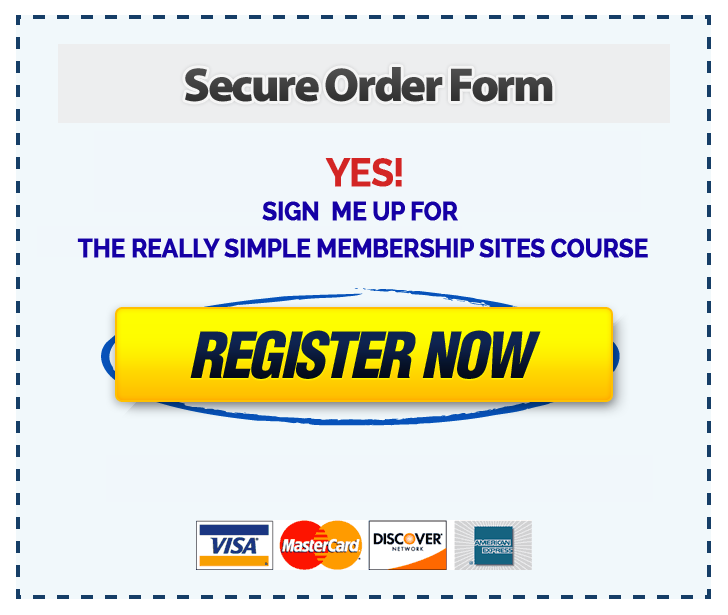 .


Now is the time for you to learn more about setting up a profitable membership site for your business.

P.S. There is limited seating available for this course because of the personal attention I am giving to each student throughout our time together. Please do not hesitate to get registered now, as this training course is in Introductory Pricing for a limited time.
P.P.S. When I teach this Really Simple Membership Sites Workshop again live the investment will be significantly higher. Please join now and be included in all future sessions over the next two years at no additional cost.

Disclaimers and Legal Rights | Affiliate/Earnings Disclaimer | Terms of Use | Privacy Policy